Advertisement
Everyone likes good car. But, who wouldn't mind driving an expensive and luxurious car? Cars are manufactured basically for transport from point A to point B. These cars are not only manufactured for transport, they are made just because the company wanted to win the battle with others manufactures and to say "Yes we made it better". One thing they don't understand, is that they not only made a car, they made luxury, elegance and speed in one piece of metal. Now we can proudly present to you, the most expensive, luxurious and fastest cars, ever made in the world.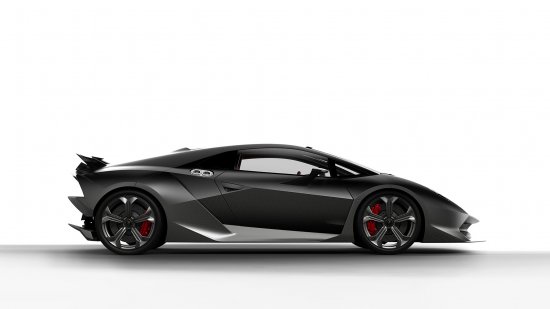 Lamborghini Sesto Elemento
Who wouldn't like good old Lamborghini? No one! This manufacture is most likely the one of the few who enjoy making fast and luxurious cars. Sesto Elemento was a big hit when it was presented for the first time on the market. Many people didn't believe that car like this can exist. It has 510 hp and V-10 engine. This car need only 2.5 seconds to hit 60 miles per hour. All to all, Sesto Elemento can maintain 217 miles per hour. The most amazing fact is that the Lamborghini made only 20 pieces of Sesto Elemento. One of them was featured in Batman Begins movie. Quite a way to promote your product. And yeah, it cost $2.2 million.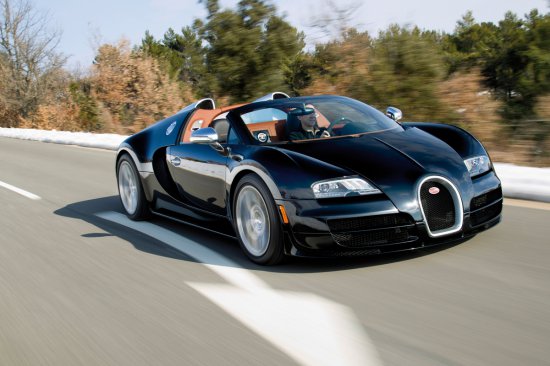 Bugatti Veyron 16.4 Grand Sport Vitesse
No, this is not a design for a car for the future. This car already exist. Bugatti really accomplished something with this baby. The French designer made this car to be fast. And we mean really really fast. It has 1200 hp, 16 cylinder and 8 liter engine. It goes from 1 to 60 miles per hour for about 2.5 seconds. Overall, it can maintain a speed of 255 mph. So if you want fast cars, then this is the one. Just one little detail we forget to mention: It costs around $2.9 million.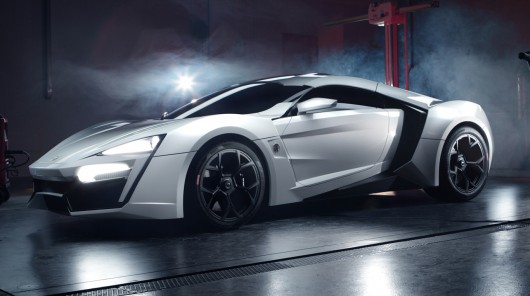 W Motors Lykan Hypersport
Well this car is not as fast as the Bugatti, but it's fast alright. With 750 hp 3.7 liter engine it can get to 60 miles per hour for about 2.8 seconds. W Motors have really outdone themselves with Lykan Hypersport. At its best, this car can maintain speed of 245 miles per hour. Maybe that's why you will like to go for a test drive with this beast. Anyone who want to be noticed, should have this car in his garage. But wait, that's not all. If you really want this baby to yours, you will have to pay at least $3.4 million. So how badly do you want it?
Lamborghini Veneno Roadster
So you think you've known everything about fast cars? Well think again. Yet another Lamborghini on this list. The manufacture really enjoy teasing their fans and potential customers. They made this Roadster with a 6.5L, 12 cylinder engine, to assure their customers that they can get what they see. Veneno can get to 62 miles per hour for about 2.9 seconds or it can maintain the speed of 221 miles per hour. Now isn't that fast? Yes, of course it is. Now the real problem is that you will have to pay at least $4.5 million for this Lamborghini. Even if you have that kind of a money, chances are you will be on their waiting list, because they only made 10 like these.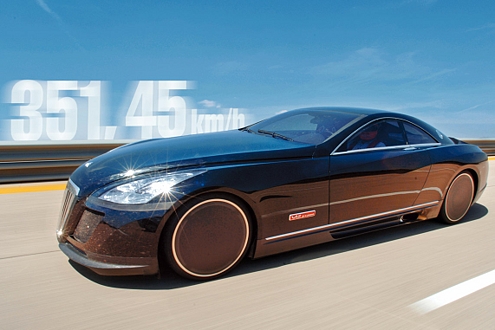 Maybach Exelero
We saved the best for the last. Maybach Exelero is one of the most unique cars in the world. With 6L twin turbo V-12 700 hp engine, this baby can go up to 60 miles per hour for 4.4 seconds. At its best, it can maintain a speed of 218 miles per hour. Still not impressed? Well you will have to pay $8 million and to find out why are we impressed.